Let your car shine like New!!
Ideal for repairing bumpers, trims, mirrors, vinyl, plastics, handles, mattresses, etc.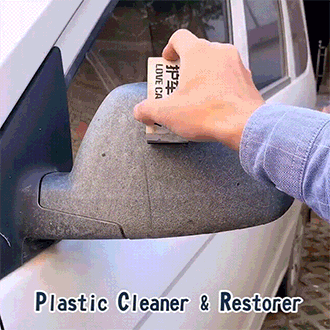 main features
► easy to use
Wipe it clean! Put a few drops on the attached applicator and wipe the trim or plastic. After one wipe, you will see the difference! Very easy to use, make your decoration shine like New!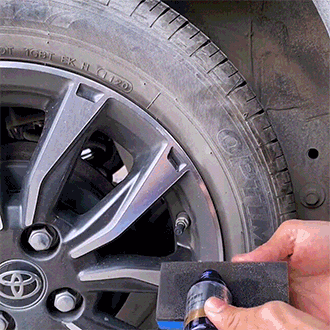 ► durable
Our plastic refurbishing machine can last a long time! You'll be amazed at the lifespan of even the hardest car wash and the worst rain or snow! This car really goes far, and you will be surprised to find that it can give your whole car a brand new appearance in a few minutes!
► protect and prevent drying, aging and discoloration

Automotive plastics can not only make your dark plastics and decorations glow, but also protect the plastics and decorations of your new car! With our repair and protective agents, you can prevent premature wear and discoloration caused by ultraviolet rays and road dirt!
► safety of all surfaces

Our special formula is water-based and will not damage, damage or dry your rubber, lining, plastic or any paint you may come into contact with! Safe for all plastics and colored rubber!
► multi purpose

Applicable to instrument panel, seat, steering wheel, armrest, cowl panel glass, inner and outer wheel hubs, bumper, etc.
be careful
1.Please allow measurement deviation caused by manual measurement.

2.Due to different displays and lighting effects, the actual color of the item may be slightly different from the color shown in the picture.

3.We do not recommend using it on the windshield ⚡ -Yes.