Say goodbye to "strawberry" nose!
This Electric Bubble Vacuum Suction Blackhead Remover uses hot compress technology which quickly opens pores, deeply cleaning dirt stuck in the pores, and promoting circulation.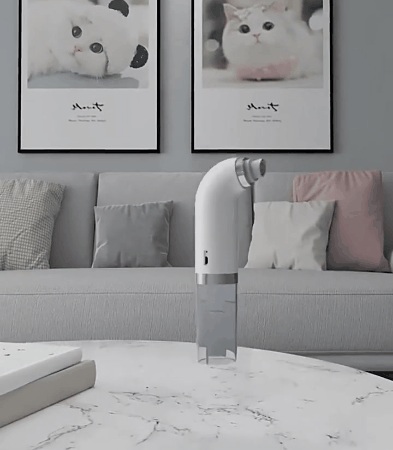 Features:
Multi Functional: deep cleansing instrument with small bubbles that suck out blackheads, acne, and excess oil in the pores to deeply cleanse them.
Effective:  Effectively remove grease, impurities, and dust particles clogged in pores; remove blackheads, grease, and acne. In addition, it can increase blood circulation and skin elasticity, tighten sagging skin, reducing wrinkles, shrinking pores, and smoothing fine lines.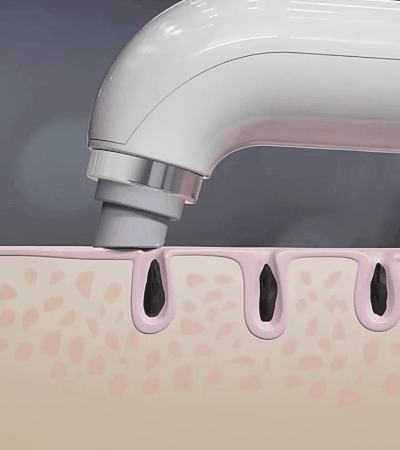 Innovative:  The blackhead vacuum cleaner uses innovative vacuum adsorption technology that will not harm your skin.

Wireless: The electric skin cleaner tool is wireless and comes with a USB charging cable.

High Quality: Made of environmentally friendly ABS material, non-toxic and non-irritating. This device is safer and more effective than traditional facial cleaning methods.

Specifications:
Color:

 

White.
Material:

 

ABS.
Size:

 

Approx. 20.00X4.50X4.00cm/7.86X1.77X1.57in.
Rated Voltage:

 

3.7V.
Rated Power:

 

2W.
Beauty Tips:

Do not stay in the same place on the skin for a long time, you need to keep sliding and lifting
Before using it for the first time, please read the relevant instructions in detail (safety precautions)
Do not shake the product forcefully, invert the product or block the exhaust port with your hands during use