Enjoy a relaxing, soothing and cooling facial experience!
Unwind your tension and leave your skin feeling radiant! With Facial Ice Globe™ now you can experience a relaxing and cooling facial massaging that not only encourages better blood circulation and oxygenates the skin, it also helps to refine pores, heal and renew skin.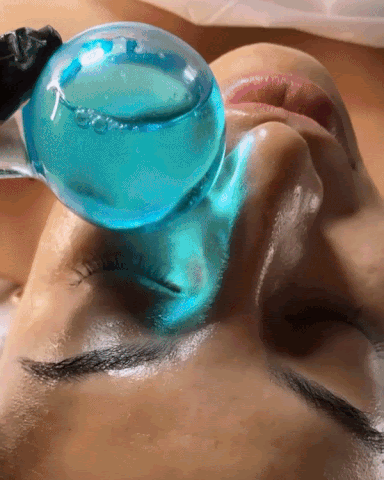 Stimulate and rejuvenate your face! The Facial Ice Globe™ will help you improve your health, freshness and overall appearance of your skin. It will embrace this invigorating ritual as often as possible — ideally every morning and night.
EXPERIENCE THE BEST BENEFITS OF FACIAL ICE GLOBE™:
✓ 
Even Skin Tone
 -  A cold facial massage can help boost circulation, bringing more oxygen in the blood. This helps reduce dark spots and pigmentation, thus, revealing a more even skin tone and a brighter complexion.
✓ Refines Pores - Regular massaging helps to reduce fine lines and tighten skin while unclogging and refining pores.
✓

 
Speeds Up Toxin Removal
 - The Ice globes heal and renew skin while soothing sinus pain and headaches. The lymphatic drainage massage speeds up the removal of toxins and waste in the blood.
✓ Reduces Puffiness - Stimulates circulation and oxygenates the skin, making you look fresh and cool, also, it'll help firming your skin and reducing puffiness.



Truly satisfying and effective! The Facial Ice Globe™ is a facial massager that helps to reduce the appearance of redness and puffiness and works effectively with oils, serums and moisturizers to enhance absorption.
How Does The Facial Ice Globe™ Work?
Place globes in refrigerator or bowl of ice water for 15 minutes prior to use.

Gently roll along the face in slow, gentle movements, taking time to pause on the eye area and in areas with more inflammation or breakouts.

Use the lifting massage technique to stimulate blood circulation, oxygenate the skin and boost skin elasticity.

Use the lymphatic massage technique to stimulate nerves, relieve tension, reduce future breakouts and release toxins.

Can be used with a facial mask

After use, clean the globes with soapy water.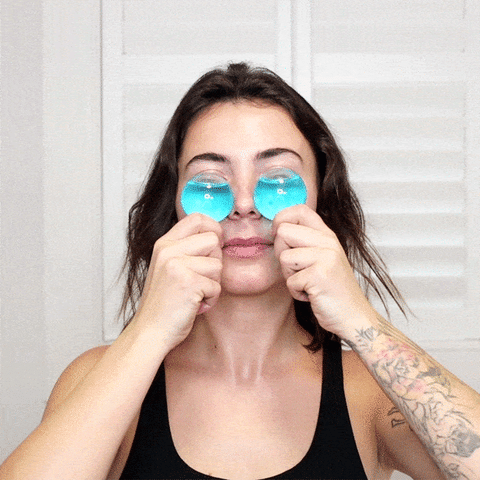 HOW CUSTOMERS EXPERIENCE THE FACIAL ICE GLOBE™:
Customer experience from Lindsay ⭐⭐⭐⭐⭐:
"I love my new ice globes. They are the perfect companion for my skin care fridge.  I enjoy using them in the morning on my eyes as a refreshing start to my day and then again at night to help relax after a long day. They've also helped soothe irritated eyes due to seasonal allergies. High quality product. The foam handles are a nice touch and make it comfortable to hold. "

Customer experience from Katelyn ⭐⭐⭐⭐⭐:
"I'm in love with facial globes. I've been using them for 3 weeks and I can notice such a difference: my pores are smaller, less redness on my skin, amazing to reduce puffiness. Look much better now! I usually use them in the morning before applying makeup as it helps to tighten my skin and make my eyes less puffy and shrink my pores. I even used them at the temple for headache relief. "

OUR 100% SATISFACTION GUARANTEE

😄 99.3% of our customers recommend the  Facial Ice Globe™, which you get with a 14-day risk-free guarantee.

✅ If for any reason you do not have a positive experience, we will do EVERYTHING to make sure you are 100% satisfied with your purchase.

If you are not satisfied with the Facial Ice Globe™, we will provide you with a suitable solution thanks to our satisfaction guarantee.

📞 We have 24/7/365 email support. Contact us if you need any help!