MOVIE NIGHTS ON A NEW LEVEL
turns any room into the ultimate cinema experience. Perfect for movie nights, gaming, & more!
SLEEP WATCHING YOUR FAVORITE SHOWS!
Grab a tasty snack, snuggle up in a blanket with your loved ones and make movie nights amazing again, thanks to your new mini HDMI portable projector! Watch your favorite show, or movie series, or play your latest game on a screen as big as your TV!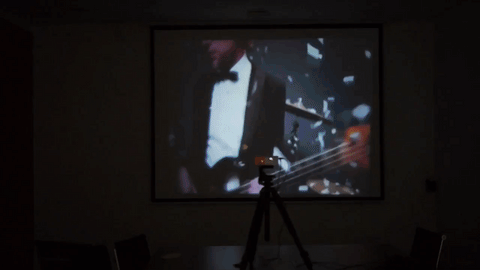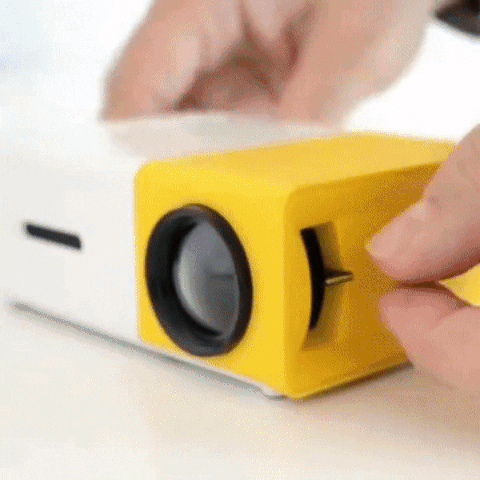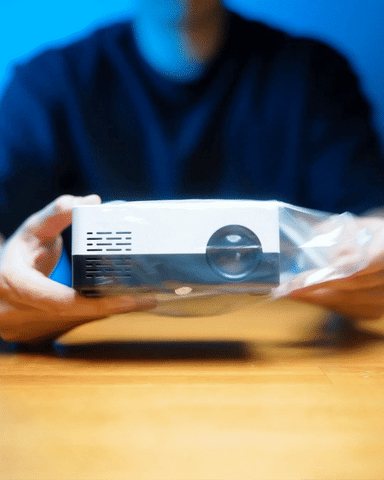 FEATURES

Bright and Vibrant Images: accurate colors and rich contrast with deep blacks and bright whites that make everything really pop, even in rooms that aren't totally black.
Compact & Portable: 5 x 3.4 x 1.8 inches and 6oz (12.7 x 8.6 x 4.6 cm and 170g). The perfect grab-and-go mini projector.

Projection Distance: 0.8 - 2 m (for best performance).

NeverDieLamp: 30,000 hours of lamp life.

Buil-in-Speak also features a special port to use your own external speaker.

Works with Any Device: HDMI, USB, AV cord, 3.5mm jack, Micro SD, and TF card connections.

Outdoor Use: Your mini-movie projector can be powered from just a power bank. Perfect for camping, business meeting, and travels.

Harmless LED Light: The American Bridgelux LED light is harmless for the eye and has a very small power consumption.
CONNECTS TO ALL YOUR DEVICES!
The Mini Movie Projector™️ is not only the best iPhone projector, but it can also connect to every device, from iPads, iMacs, and Android devices, to laptops, PCs, game consoles, Roku, Amazon Fire sticks, TVs, and many more!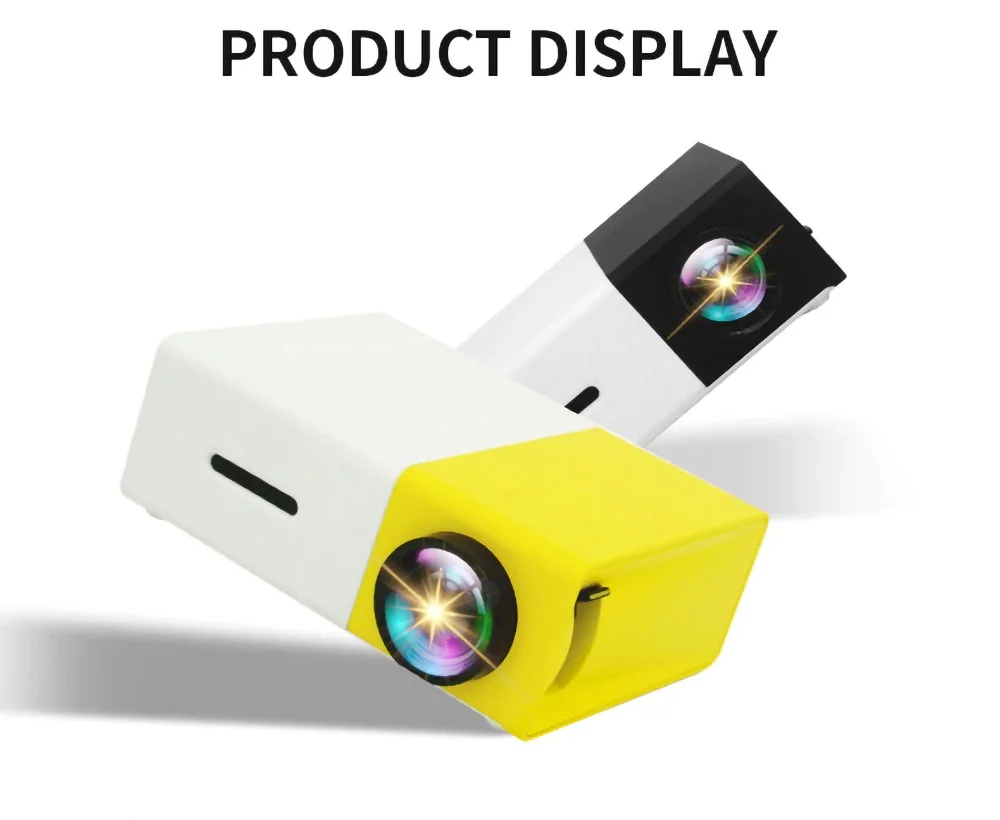 THE BENEFITS
💸 Save Money - New TVs can cost you hundreds of dollars. Cover your whole wall at a fraction of the price!
🍿 NETFLIX & Chill - Grab a snack, snuggle up in a blanket, & get ready for the perfect date night.
🎮 Great for Gaming - Connect your Xbox, Playstation, or PC via HDMI & experience gaming on the big screen.
💎 Full HD 1080p - Provides crisp images so you can catch every detail.