Military SmartWatch is born to endure nature.
Through its state of the art technology, it helps you live in the Wilderness.
With its smart features, it is an ideal companion for outdoor activities.
Military Tested
Shock and dust resistant
50 meters deep Waterproof
Can support -40 ° C to 70 ° C Temperature
High and low altitude
Additional features:Step couting,monitoring,intelligent reminder,remot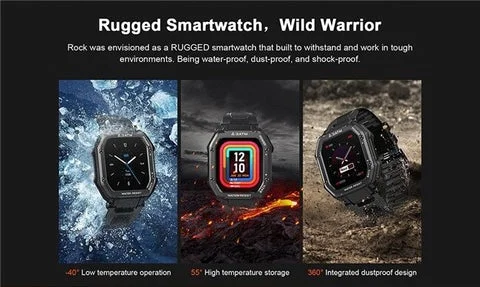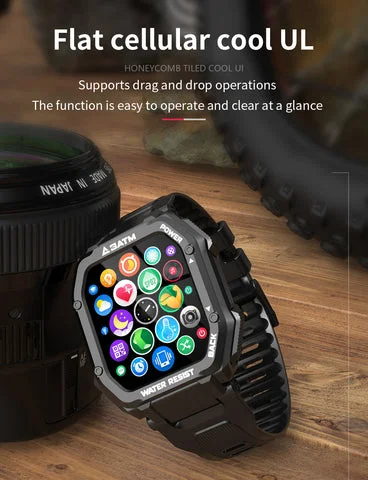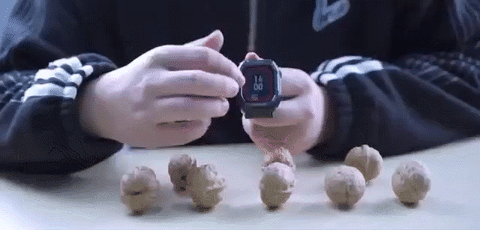 【Rugged Smartwatch,Wild Warrior】KOSPET Rock smart watch is sturdy and
durable.-40° low temperature operation 55° high temperature storage 360° integrated
dust-proof design,can work in harsh rain, snow, sand and other environments.
The sports watchband is lightweight and stylish, bringing more convenient and
relaxing sports experience while also providing more protection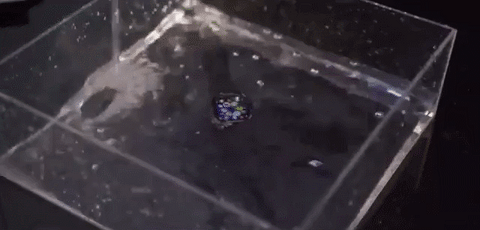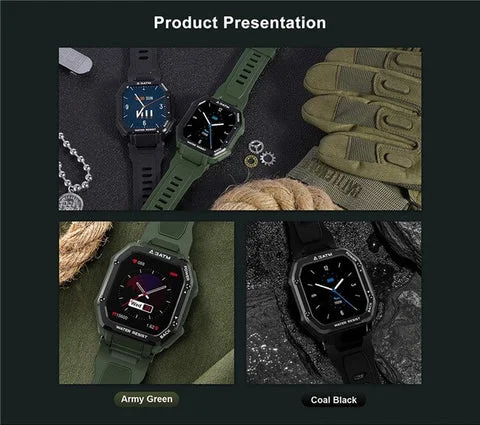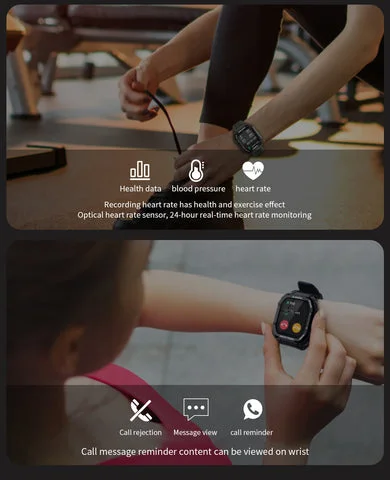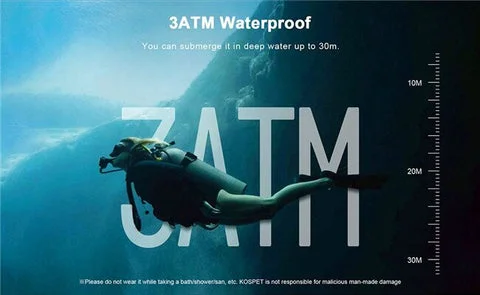 【3ATM Waterproof, Record Your Sports Moments Underwater】Rock adoptstough
sports style, sharp edges and corners, durable, waterproof and dustproof.
Fully enclosed shell design, can be immersed in 30m deep water.
Wearing properly to extend the life of the watch.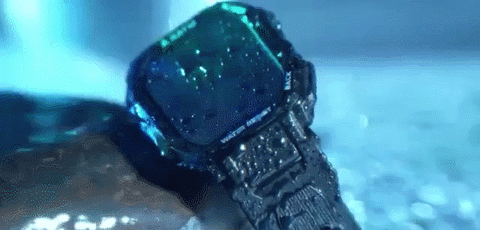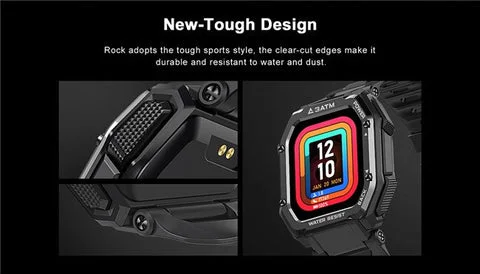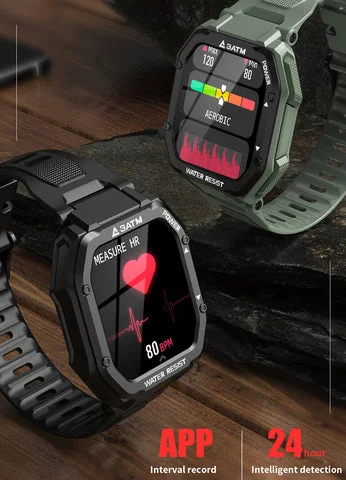 Dynamic heart rate and blood oxygenTrend and data analysis
Hrs3603 low power high definition heart rate and blood oxygenMore accurate detection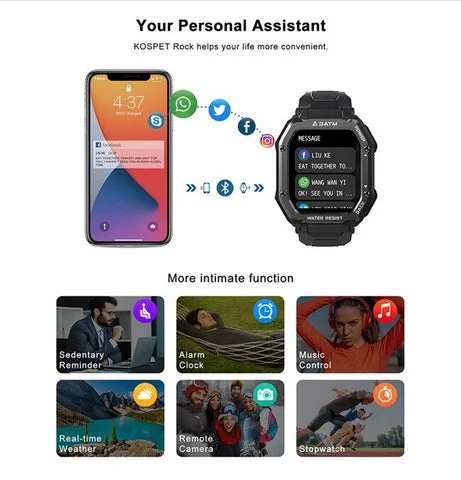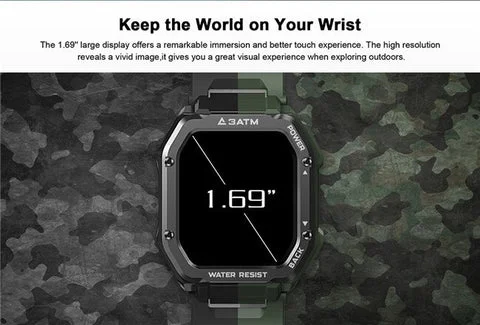 Product description
Watch dimensions: 3.8 cm x 4.4 cm

Touchscreen dimensions: 1.71 inches, 2.7 cm x 2.7 cm

Wrist band dimensions: length - 26 cm, width - 2.2 cm

Wrist band colors: black, green military style

Waterproof 5ATM

Compatible with iOS 9+ and Android 6+

Battery capacity 380 mAh

Bluetooth 5.0

Memory 128 M

Weight: 56 g