Why pay a lot of money for permanent hair removal at beauty centers?
With Copenhagen Beauty Shop's IPL hair remover you pay a lump sum and you can do the treatments at home whenever it suits you.

60 Day Satisfaction Guarantee - Test IPL Hair Remover 100% Risk Free for 60 Days!
If, against all expectations, you are dissatisfied with your hair remover and feel that it has no effect, then you can get a full refund.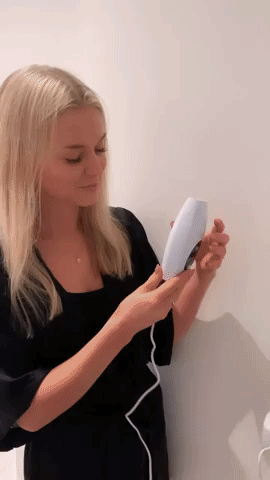 Stop unwanted hair growth
With this IPL hair remover, you can become hairless in any desired area of the body.
Why IPL hair remover?
IPL hair removal technology makes it easy to stop unwanted hair growth in a gentle, comfortable and safe way.
Results in a few weeks ✔️
We recommend using the IPL hair remover approximately once a week until the desired result is achieved, most will see a significant result already after 4 treatments. After 12 treatments you will be 100% hairless.
Safe and efficient ✔️
Our IPL hair remover is certified and tested from head to toe, so it is safe to use. At the same time, it is proven that the IPL machine can be used without any inconvenience.
8 levels of IPL strengths ✔️
Copenhagen Beauty Shop's IPL hair remover is adjusted with 8 different levels of strength, which can easily be adjusted according to where on the body it is used. In this way, the treatment will be painless and effective.
600,000 flashes ✔️
The IPL hair remover contains 600,000 flashes, which means the IPL hair remover can be used for up to 12 years.
No red buds or genes ✔️
Our IPL hair remover leaves no discomfort in the form of red spots or anything else.

The product should only be used by persons over 18 years of age.