The simple solution for discoloured hair!
Either because of age, paleness or any genetic reason, you can make your hair look thicker without failure! MayCheer ™  Makes your hair look thicker and beautiful!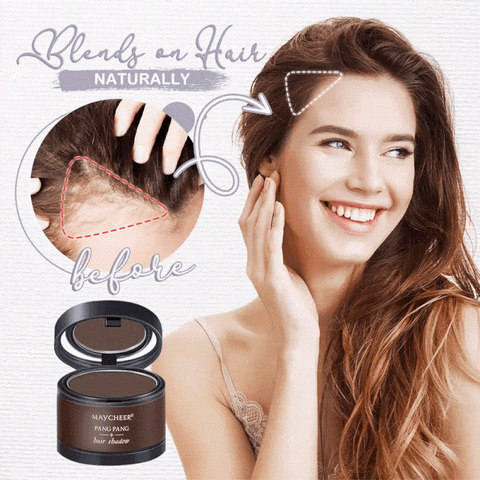 Fast and effective!
⭐️⭐️⭐️⭐️⭐️
"Stress has literally done some of my hair gry, but thanks to MayCheer ™  My hair is as dark as it was when I was young! - Donna J.
Cover in a few minutes!
MayCheer ™  I'm working to form the haircut and make the hair color. You can cover your weakened hair in 1 minute and it will look natural and young!
Younger, darker hair
This tong puddle gives quick lives to gray hair and roots. It's hiding the hair and the head. It creates immediate drunk and thick hair, fighting thin hair by filling the color and eliminating the light!
Simple to apply

MayCheer ™  is easy to apply without waiting or more streets of color to be set. Just open the box and take the puff out in the bottom, push it to get the amount of powder you need. Close the grey hair party and repeat as necessary!